If you're looking for gluten free options in Toronto, you've come to the right place. Toronto has multiple gluten free dining options, ranging from restaurants, bars, pubs, bakeries and coffee shops. Some are dedicated gluten free establishments, and others feature gluten free options on their menus. There is also a range of cuisines on offer throughout the city, so read on and enjoy trying them out – Bon Appétit!
Disclaimer: Items labelled gluten free do NOT mean they're celiac/coeliac safe. So always check with your server or manager at the establishment to ensure the food is safe for your needs.
Best Gluten Free Restaurants in Downtown Toronto
A selection of the best restaurants, bars and pubs serving gluten free options in downtown Toronto.
Khao San Road – If you're in the mood for some Thai food, this is the spot for you. Khao San Road is a casual restaurant serving up some of the best Thai food I've tasted in years! They have a gluten friendly menu available, and the staff are really knowledgeable about cross-contamination. My server asked me a bunch of questions before ordering. I had the tom yum soup to start, followed by a chicken pad Thai. The portion sizes are generous, I had some leftovers to takeaway. 
Jack Astor's Bar and Grill – I hopped into Jack Astor's before heading to the cinema at Dundas Square. The rooftop area has some great views over a portion of the city and the bustling streets below, it was perfect in the evening. It is a national chain, so they have a full allergen menu. There is a selection of gluten free options to choose from. I wasn't looking for a meal, so I snacked on gluten free tortilla chips, guacamole and a beer. I was so happy to find my favourite Spanish beer here too. 
Earls – This is another Canadian chain with modern décor and a good gluten free menu. I visited the King Street location downtown. While I can't rave about the service, the chicken salad and cocktails were pretty good. The whole restaurant and bar area had a great atmosphere too.  
Bars & Pubs with Options Downtown
Craft Beer Market – I loved the vibe here, from the music to the overall atmosphere. We visited a couple of times during our visit to Toronto, and each time it was packed, so there might be a wait time. Both times I grabbed a couple of seats at the bar. As the name suggests, this is a craft brewery, but they have a great selection of gluten free ciders and food options. I tried out their pizza and maybe a few too many speciality ciders. They were so good! Overall, a great place to hang out and enjoy some casual time out. 
Score on King – A buzzing sports bar with cute decor in the heart of downtown. This popular spot has a lot of gluten free options on its menu, and a separate fryer to avoid any cross-contamination (happy dance).  I had the tuna poke nachos on plantain chips, washed down with a local cider, so good. The second time around, I tried the burger and fries, it's equally as good. They're famous for their Caesars, but sadly they are not gluten free, an impressive sight nonetheless.
The Queen & Beaver – This play on British pub is so charming. It feels like you're walking into an old house, converted into an authentic pub. Their menu reflects this too. They don't have many gluten free options, but the day I visited the Indian vindaloo curry was on special. It was just the kind of dish I was in the mood for, and of course, I paired it with a local cider. I recommend making a reservation. 
Belfast Love – A fun gastro-pub in a cool part of town. I reserved a table on a Friday night, so the place was out the door and very lively. Their menu doesn't have too many gluten free options, but they do have some. I ordered a delicious mushroom pizza. I did hear they clear the tables at a certain time during the evening to make way for a dancefloor, which is a fun idea. 
Amsterdam Brewhouse – Several people recommended trying this place out. It has a beautiful location right on the lake, and I can imagine how amazing it is during the summer months. It's also close to the CN Tower, so a perfect stop while out sightseeing. Again, the gluten free options are limited, but I had a tasty burger and fries, so no complaints. They didn't have any draft ciders, but they do have a lot of local varieties to try out.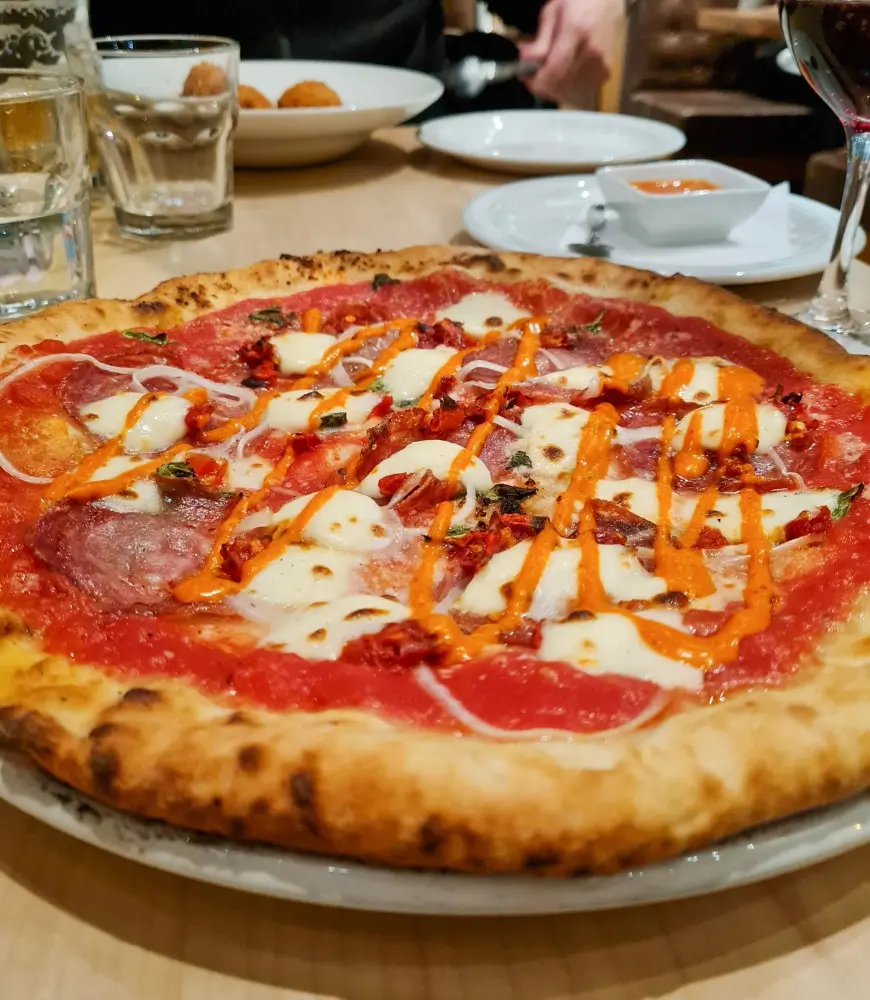 Pizzeria Libretto – I stumbled across this pizza place while walking around the city. It's a casual pizza joint with speciality gluten free and vegan crust pizza bases. I wasn't overly impressed but adding it here as a gluten free option. 
Gluten Free Bakery Options
Almond Butterfly Bakeshop – A dedicated gluten free bakery selling a variety of cupcakes and baked goods. It is a relatively small bakery with a selection of seats inside and a couple of tables outdoors. They also have a bistro close to Kensington Market, more information is below. 
Bunners Bake Shop – A vegan and gluten free bakery selling baked goods, readymade meals and occasion cakes. Their selection is pretty large ranging from bread, cookies, muffins and cakes. I bought one of their cinnamon and maple buns, and let me tell you, heaven! They don't have inside seating, so it is a takeaway only. 
Cock-A-Doodle-Doo Bakeshop – Unfortunately, I didn't make it to this gluten free and vegan bakeshop during my visit to Toronto. It looks to have a similar offering to Bunner's above. If you get a chance to try it out, I'd love to know how it is. 
Gluten Free at Kensington Market
This market in Toronto is popular, and you'll likely visit it during your time in the city. I'm certain the area has a lot more gluten free options to discover, but these are some I was able to find during my time there.
Almond Butterfly Bistro – As mentioned above, this bistro also offers baked goods alongside brunch, lunch and dinner. It's a dedicated gluten free restaurant, and as a result, the whole dining experience is enjoyable and stress-free. I ordered the chicken bacon burger with fries, and I loved it. I also grabbed a cookie to-go. I'd love to return and try out their brunch. 
Dirty Bird Chicken & Waffles – I wanted to eat at this place so badly. They have gluten free fried chicken, waffles and fries, wow! The food looks incredible, so if you try it out, please let me know in the comments how it was. 
Jimmy's Coffee – This popular coffee shop has an excellent choice of vegan and gluten free cookies, as well as great coffee. They have a lot of locations in the city, but the Kensington Market coffee shop was one of my favourites. 
Bunners Bake Shop – So good I've mentioned it twice. It's located in Kensington Market and gains a spot here too, definitely worth checking it out. 
Gluten Free Food Tour
I also came across a Kensington Market Food Tour that can cater to gluten free dietary restrictions. I personally haven't taken the tour, but I'd love to when I next return to Toronto. Just ensure you specify gluten free at the time of booking.
Gluten Free at St Lawerance Market
St Lawerance Market is another popular place in downtown Toronto and one you'll likely visit during your time in the city.
Carnicero's – For all the meat lovers out there, this butcher shop is a must-visit. They have ready-made meals and offer premium cuts of meat. I picked up some barbeque pork ribs to enjoy out on the patio. They were super tasty.   
I also noticed Crepe it Up on the lower level of the market selling gluten free crepes. They had both savoury and sweet options.  
Balzac's coffee – Next door to the market is this cute coffee shop. I wanted something sweet after my ribs and they had a gluten free option, a cashew cookie. I also visited another one of their locations in the Distillery District of Toronto. But I only enjoyed their delicious coffee. 
Fast-Food Options
Freshii – A healthy fast-food chain with locations dotted all over Toronto. They have quite a few gluten free options to choose from such as smoothies, salads, tacos and bowls. I opted for their Tex Mex bowl and a kombucha to drink, which I recommend. 
Kupfert & Kim – For a healthy option, head to this plant-based and gluten free spot for the tastiest to-go meals. I went for their sweet potato lasagne and a chocolate chip oat bar. The flavours were absolutely incredible. So much so that I crave this meal regularly. I also enjoyed my meal so much; that I didn't take a photograph. I can't say enough about this spot. They have 6 locations, with a restaurant located on Spadina Ave if you'd like to sit in and enjoy. Check out the map for the exact location.  
Basil Box – A Thai inspired chain with grab and go meal boxes. You can choose to go as healthy or as unhealthy as you like in this place. Choose your base, either noodles or rice. Pick your protein, then add your toppings and sauces. The staff are knowledgeable about allergens. I went for their high fibre box; it was perfect for a quick lunch in the city. 
New York Fries – It wouldn't be a gluten free in Toronto list without mentioning poutine! I grabbed my fries at the Eaton Centre food court. They have so many options that you'll find one to enjoy! I went for the chilli. 
 
More places I wanted to try but didn't make it to: 
Riz on Yonge – Located a little out of the downtown area, this Asian restaurant has amazing reviews and gluten free certifications. I would love to go next time I'm back in Toronto.  
The Burger's Priest – Their burgers look insane, and I didn't have a chance to try them out. Let me know in the comments if they're any good. 
Map of Gluten Free Restaurants in Toronto
Thanks so much for reading. I hope this has been a helpful guide to eating gluten free in Toronto. If there are any places you think I should try out or recommend, just let me know in the comments below or find me on Instagram. If you're looking for more gluten free travel guides, check out some food destination guides on the blog.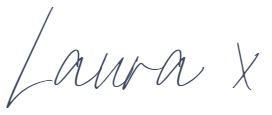 Don't forget to Pin It for later and share!