During our summer road trip through southern Europe, we heard about a day trip to Morocco from Spain that we could do. We knew straight away it was a trip we had to factor into our route. So, after a bit of research, we added the Spanish town of Tarifa to our itinerary. Located at the southernmost end of the Iberian Peninsula, this charming town looked more inviting to us than Algeciras, another popular ferry port. This guide outlines all the details on how to plan a trip to Tangier from the port of Tarifa.
Where is Tangier, Morocco?
Tangier is a large port city in Morocco located across the Strait of Gibraltar, where Africa meets Europe. At 27km (17 miles) from the Spanish coast, it's one of the most popular Morocco day trip destinations from Spain. If you book the fast ferry, you can be there in an hour. So that is another reason why visitors choose to visit for the day.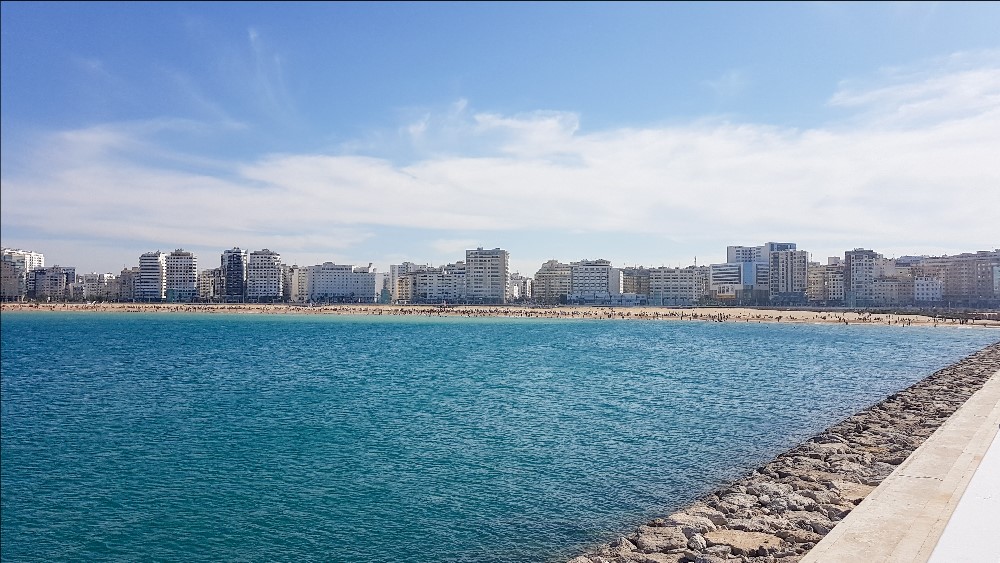 Is Tangier worth visiting from Spain?
Yes. I mean who wouldn't want to step foot in Africa for the day if they could? Morocco had always intrigued me as a country and knowing we could do a day trip from Spain had me so excited. The thought of strolling through the old medina, eating some traditional Moroccan food and admiring the architecture was enough to convince me to book a trip. With a lot of things to see and do, you can fill your day or take it at your leisure depending on your interests.
Is Morocco safe?
Since taking the trip, I've been asked if it is safe for tourists to visit Morocco. At no point did I feel unsafe, but I should note I was travelling with my boyfriend. One thing we didn't like was the constant pressure to explore the old medina with a guide. It was more of an annoyance than a safety concern, and I'll give more details below. But it's something to think about when planning a trip.
How do I get to Morocco from Spain?
From the Spanish town of Tarifa. We chose to stay in Tarifa not only because it's the closest spot to Morocco from Spain, but it also looked like such a charming town. The whitewashed streets are full of restaurants, history and a laid-back vibe. Algeciras is another port in Spain offering a day trip to Morocco, and although it's larger than Tarifa it didn't seem to have the same vibe.
I also recommend heading to Bar El Francés for either lunch or dinner while you're there. It is a tapas bar and restaurant with the most amazing affordable food. If it doesn't look like your kind of eatery some of the best tuna fishing takes place out of Tarifa. You'll see it on many menus around town, and it's a must try.
The Ferry Crossing – to Morocco from Spain
There are many companies offering ferry crossings. But for a day trip, I recommend taking the fast FRS Ferry from Tarifa to Tangier Ville. The journey time is only one hour which frees up your time to explore more. We took the 11am ferry out and the 8pm ferry back, but there are several crossings daily.
Due to the time difference, you gain one hour on the way to Morocco and lose an hour returning to Spain. For example, we left Spain at 11am and arrived at the port at 11am local time as Morocco is one hour behind. On our return journey, we left Tangier at 8pm and arrived in Tarifa at 10pm local time, just in time to head out for a Spanish dinner.
We arrived at the ferry terminal 45 minutes before our sailing time. As soon as you board the ferry, join the line to have your passport checked and stamped by Moroccan customs. The queue forms quickly as every passenger has to go through this process before disembarking. We could still see some passengers waiting on arrival. There is also a café and snack area onboard, so after clearing customs, we enjoyed a drink while making the crossing.
Ferry Port Tour Guides
When we exited the ferry into the port, I'd read we'd encounter locals trying to sell us different guides and tours… WOW, there were a lot! I felt like we were prepared to handle them but, a word of warning they're relentless and will follow you. I recommend picking up a guide once you're inside the old medina or arranging one before you travel. The locals at the ferry terminal have extremely inflated prices, and I'm not sure how much value for money they provide. There are also options to bundle areas like the medina and Hercules Caves together in one tour. In hindsight, this is what we should have done.
What is there to see and do in Tangier?
Tangier is full of old Moroccan charm and in one day you'll really get a sense of the culture and country.
The Old Medina
The Old Medina was hands down the highlight of the day for me. Strolling through the narrow and compact streets gave me major Aladdin vibes. I loved how colourful everything was and also the alleyways, courtyards and details of the architecture. Being the old, fortified area of the city there is a real sense of history and culture.
We fully expected to wander these streets on our own after shaking off the guides at the port. But we picked up a local guide just as we were making our way to the entrance of the medina. He was pretty persistent and full-on but having him show us around turned out to be the best thing that happened. He was very friendly and explained the history and meaning behind a lot of the buildings and highlighted things that would have passed us by otherwise. The guide did try to take us to a few shops owned by his friends but a simple 'no thank you' was exchanged and that was the end of it, no hard sell like other places I've experienced in the past. It's a good idea to pick up some souvenirs or locally crafted items in this area.
We did go back to the medina towards the end of the day but we were hounded by people again. Everyone was trying to give us another tour around and it became too much. We paid someone a minimal amount to leave us alone. So, I recommend having a guide in this area and making sure you see everything you want to while they're with you.
Tangier City
After exploring the old medina, we continued to check out the city of Tangier. They're pretty close to each other so it's a natural way to explore on foot. It has the feel of a typical city with office blocks, bars, restaurants and shopping with a little bit of mayhem thrown in. We stopped to enjoy a coffee at Gran Café de Paris, a bustling spot on a busy corner. I'd read about it before our trip, and it's a nice place to take a break and do some people watching.
After strolling along the main street, we took a walk to the Corniche de Tanger. It's a promenade area running parallel to the city beach with lovely tropical landscaping. It's also a pedestrian-friendly area and leads right along to the Tangier Marina Bay.
Tanja Marina Bay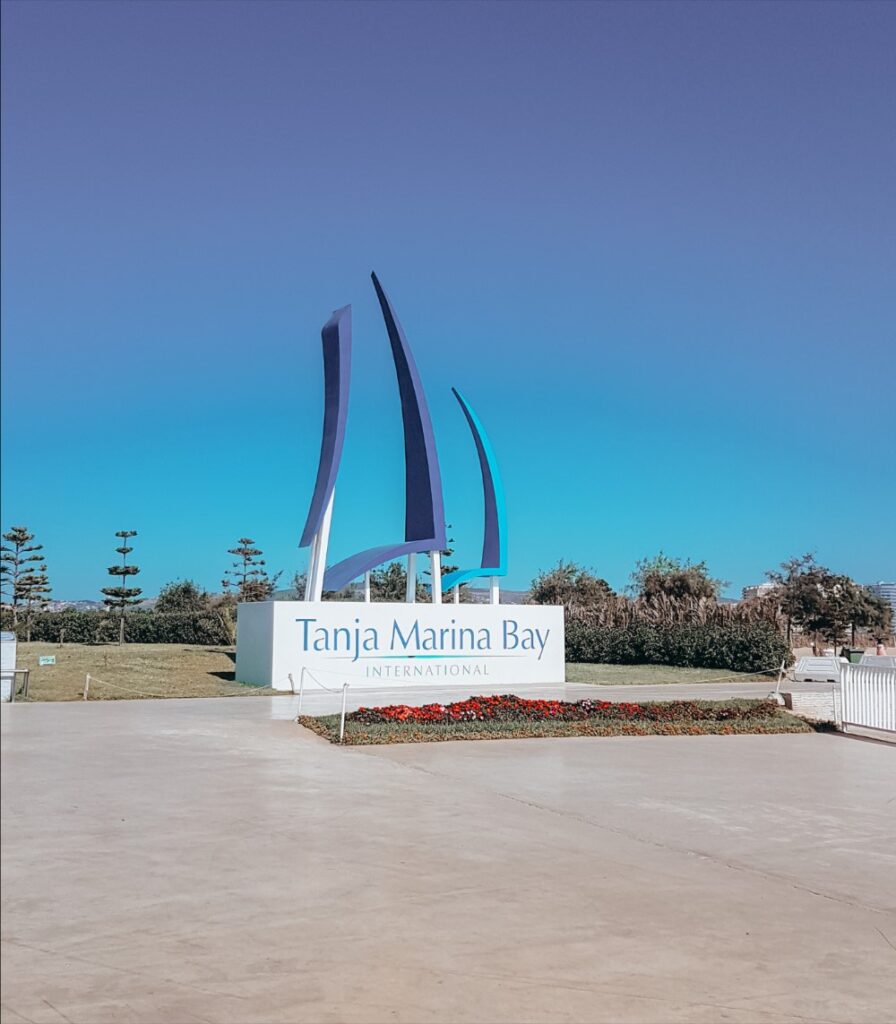 In the bay of Tangier is a relatively new marina development called Tanja Marina Bay. It's a huge urban marina with a shopping complex, restaurants and some incredible views looking back towards the old medina, the beaches and the city. We had a walk around and sat down for some ice cream and soaked in the views. It has a completely different vibe to the old city, and it's worth checking out. This splash of modern architecture and leisure scene is the type of thing I've seen in Dubai, and it brings a nice blend of old and new to the city.
Where to Eat a Traditional Moroccan Lunch?
As we were only exploring Tangier for one day, I wanted to try out some authentic Moroccan tagine for lunch. I did some research beforehand as I have to find somewhere that will cater to a gluten free diet. I'm glad I did as our guide took us to a small local haunt and unfortunately, they could only offer me a salad.
Rif Kebdani is located in the old medina vicinity, it's both a tourist and local favourite. Although it looked to be a bit higher in price the reviews and gluten free options made it a clear winner for us. We were not disappointed. The decor was charming, and the staff were extremely helpful and friendly. We ordered the lamb and vegetable tagine. They also recommended their shrimp avocado salad which was delicious, and Will tried out some of their desserts. I recommend trying them out.
What should I wear on a day trip to Morocco?
Morocco is a Muslim country, so for women keeping your shoulders and knees covered will make you feel more comfortable while you're visiting. I decided to wear a midi-skirt and a t-shirt with a pair of open-toe sandals. We visited during August, so the temperature was pretty hot. But it was important to me to keep cool, stylish and respectful during our day trip. I didn't experience any unwanted attention, but I was with my boyfriend which likely helped. If you are a solo female, I highly recommend dressing modestly.
So to wrap up, would I take a day trip to Morocco from Spain again, specifically Tangier? The short answer is no, I feel like we saw all we wanted to in Tangier and I'm so happy we experienced it the way we did. A day trip is the perfect amount of time, and it has reaffirmed how much I'd love to explore other areas of Morocco on my future travels.
Thanks for reading, I hope this has been a useful guide to planning a day trip to Morocco from Spain. Do you know of any more things in Tangier that should make it onto this list? Have you visited Tangier already? Let me know in the comments below or find me on Instagram.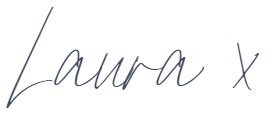 Love it? Pin It!
---
Booking a trip to Southern Spain? Check out my guide on How to plan a day trip to Gibraltar from Spain and continue planning the perfect break in southern Europe.