If you're looking for things to do in Crystal River, you've come to the right place. Crystal River a small city known for its spring-fed crystal-clear waters, unique nature activities and a chance to get up close and personal with one of Florida's most famous residents, the West Indian Manatee. Read on to discover what awesome things this Florida gem has to offer.
Where is Crystal River?
Located on Florida's nature coast, Crystal River is only 90 minutes away from Orlando and Tampa by car. The easy accessibility makes for the perfect day or weekend trip. We drove across from Cocoa Beach on the east coast and spent the weekend exploring the springs and the surrounding area.
When to Visit?
With a favourable climate year-round, Crystal River has a variety of activities throughout the seasons that are open to visitors. I've broken down the best things to do in Crystal River into the two main activity seasons – manatee and scalloping.
Things to Do in Crystal River & The Springs
Swim with the Manatees
One of the most popular things to do is swim and snorkel with the manatees. Plan to visit during the winter season that runs from November to March. Over 400 migrate here during the season due to cooler water temperatures in the Gulf of Mexico. The manatees seek out warmer waters to survive, and the headsprings consistently pump out water at 72°F (22 °C).
FUN FACT: Crystal River is one of the few places you can legally swim with manatees.
There are countless options available to get up close and personal with these gentle animals. Some hotels offer packages with your stay, so look out for those. I cover Plantation resort on Crystal River and their activity centre below. Whichever company you choose, you're in for a great experience. 
Kayaking on Crystal River & the Springs
Exploring the waterways on a kayak, paddleboard or canoe is also a fun thing to do. You can do this year-round, but if you want to encounter the manatees, head there from November through March.
If you want to explore the waterways on your vessel, two popular public launch sites are Kings Bay and Hunter Springs. It is also where many guided tours depart as they offer the best access to the most popular springs.
I recommend reserving a spot beforehand if renting a vessel or taking a guided tour from a local company. The spots fill up pretty quickly during manatee season and, choices are limited.
We opted for an early morning clear kayaking tour for a couple of reasons. The water isn't nearly as crowded at that time, so it is far more enjoyable. The air is also significantly cooler, meaning the manatees are still huddled together in the spring waters. The waterways essentially become manatee highways, and you are guaranteed to spot some. It was amazing to see them swimming by, sometimes underneath the kayak!
Crystal River Springs
The area is rich in springs with over 70 feeding the river. But there are a few that stand out from the rest – Three Sisters Springs, Kings Bay and Hunters Spring Park. They're also located within close proximity to each other making visiting them a lot easier.
Three Sisters Springs
This one is a must of all the things to do in Crystal River. Three Sisters Springs is the area's crown jewel and is open all year to visitors. However, water access is closed during manatee season as it becomes a manatee thermal refuge. But during the summer month's swimming, snorkelling and paddling are permitted.
There are boardwalks, nature trails, a wetland and observation areas throughout the refuge surrounding the spring waters and Lake Crystal. This beautiful area is home to many native wildlife species including, birds, reptiles, mammals and amphibians. The stars are, of course, the number of manatees that occupy the area.
Opening Hours: 8:30 am – 4:30 pm EST
Ticket sales end at 3:30 pm EST (varying prices apply)
There is no parking available at Three Sisters Springs, only handicapped access. There is a trolley running from several locations in Crystal River, but the ride is included in the ticket price.
Kings Bay & Hunter Springs Park, Crystal River
For a more relaxed but enjoyable day, the Kings Bay and Hunter Springs Park areas are open to visitors throughout the year. Hunter Springs has a kayak launch, a small beach area, picnic benches, restrooms, and a dedicated swimming area. There is a small fee to enter ($1-5 depending on the length of stay), but visitors can spend the day enjoying the park. In the winter, grab a snorkel or head along to the boardwalk and see if you can spot some manatees.
Kings Bay Park offers similar amenities but has fishing docks and a pier. It also has BBQ's and picnic shelters. The parking fee is slightly higher here, determined by time.
Scalloping Season
Searching for bay scallops is a popular thing to do in Crystal River during the summer months. The scalloping season runs from July to September, and while I haven't personally done this yet, it's an activity I'd like to return and do. It looks like a fun and unique way to spend the day out and in the water.
Several scalloping charters offer trips out into the bay. Just head out on the boat, put your snorkel mask and flippers on and go hunting in the shallow waters. You take your collection back to shore and many of the local restaurants will prepare them for your dinner. It can't get any fresher than that.
Where to Eat?
If you like seafood you're going to be very happy in Crystal River, it is seafood heaven. But don't worry if you're not a fan, there are still plenty of options for you too.
The Crab Plant – We ate there as soon as we arrived in Crystal River. Will had the low country boil, and I went for their grouper. Our server was fantastic and gave us a lesson on how to open the blue crab legs. It was a cash-only place with an ATM inside. This restaurant also prepares scallops you've caught during the summer months. Note: There were no mask requirements when we visited, but there were tables outside overlooking the bay.
Seafood Seller Cafe – I did some research before the trip and Seafood Seller Cafe came up time and time again as a must-visit. They don't take reservations, be prepared to wait or arrive early. We chose to have an early dinner and it worked out well. All their food is cooked fresh, and they have a dedicated gluten free menu which is a bonus for me. Will ordered their grouper and it was one of the best I've ever eaten.
Located further down the river in Homosassa, some locals recommended these places:
Unfortunately, we didn't have enough time to check them out. But I'd love to hear what you think if you visit.
Where to Stay?
Plantation on Crystal River
We chose to stay at the Plantation on Crystal River resort during our trip. We liked the resort was located directly on the river and a short stroll or drive into the town. It has an old southern charm vibe with a choice of restaurants, bars and a spa.
Our recently renovated room was pretty spacious and had a small refrigerator, ideal for our two-night stay. It seemed to be popular with families too. They offer packages like swimming with the manatees, boat rentals, kayak rentals, fishing, golfing and cruises from their activity centre. There are plenty of awesome things to do in Crystal River.
If you don't feel like you need a resort, an alternative I looked into was the Hampton Inn Crystal River.
The following day we drove 30 minutes north to check out Rainbow River Springs. Some locals recommended we visit, and it did not disappoint. For more information, check out my Central Florida Springs guide.
Thanks so much for reading. I hope this guide has given you some inspiration to plan an awesome trip to Florida's nature coast. Any other fun activities you'd add to the list? Let me know in the comments below or find me on Instagram.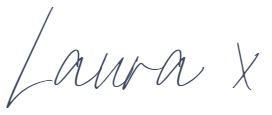 If you enjoyed reading don't forget to save and share!