If you're on the hunt for gluten free options in Toulouse (sans gluten) you've come to the right place. La Ville Rose (the pink city) has a thriving food scene and there are countless dining options to suit everyone, ranging from Michelin star to budget friendly. So I've pulled together a gluten free guide to Toulouse that includes 23 of my top picks in the city to satisfy your gluten free sweet tooth, savour a gourmet meal or simply grab a quick bite without feeling like you're missing out – Bon Appétit!
Updated November 2021
Disclaimer: I cannot guarantee the accuracy of gluten free labelled items offered at these establishments. Check with staff prior to ordering to ensure it meets your individual needs.
Gluten Free Restaurants
Casual Dining
Pastel et Sarrasin – No French restaurant list would be complete without a gluten free crêperie option. Pastel et Sarrasin is in the historical centre on a quaint street. They offer up buckwheat pancakes with a choice of savoury or sweet fillings. I recommend trying either the Parmesan Serrano galette (serrano ham, pesto, parmesan with a basil sorbet) or for a more local dish try the Saucisse de Toulouse (Toulouse sausage, duck confit and white beans). Their set menus are great value for money.
Yard La Burger Factory – This casual burger joint serves up super tasty burgers, homemade fries and whichever toppings you'd like. Just add in the gluten free bun option and enjoy. Gluten free beers also feature on their menu too, yay! The restaurant is located on the same cute street as the above crêperie.
Sixta quickly gained the number one spot on TripAdvisor and for good reason. Their restaurant and tea room offer local seasonal produce and cater to a range of dietary requirements including gluten free, vegan, vegetarian and dairy free. The menu is pretty self-explanatory and has an allergen key which makes things easier. The chic and modern décor is beautiful also making it a super nice place to hang out. They also rent out relaxation spaces where you can take a nap or chill out throughout the day, heaven in a busy city.
Healthy Gluten Free Fast Food
Mamie Roquette – If you're looking for a healthy fast food option Mamie Roquette is where its at! With a large selection on the menu such as burgers, wraps, sandwiches, salad bowls, desserts and smoothies – it's a crowd-pleaser. The gluten free and vegetarian options are clearly stated and the staff are always happy to help. I recommend any of their delicious salad bowls.
Silex et Fourchette – I've not tried this place out but I'm including it on the list as so many people rave about it. It's another healthy fast-food option with a picklist style menu. They also have dietary options available for paleo, gluten free, vegan and lactose free.
Lunch & Dinner Restaurants
L'Alimentation – With two great locations in the city both are popular local spots in Toulouse with amazing gluten free food. It's worth asking the staff which options are available to you. The chef prepared a surprise meal for me one time that had various hams, vegetables, cheese and an incredible honey and spice glaze, so tasty and the best service. It's also popular for apéro (happy hour) and the wine bar located at Place de la Bourse is the perfect place to enjoy it. The restaurant close to Place Wilson is great if you fancy a break or some lunch while out shopping.
Prima Fabricca/ Prima Lova/Prima Bonheur – These three Italian favourites are located in prime spots in the historical centre. Prima Fabricca in Place Saint-Georges, Prima Lova in Place de la Bourse and their latest addition Prima Bonheur at Place Victor Hugo. Sadly, they don't offer their wood-fired pizzas gluten free but they do have risotto and beef or tuna carpaccio with fries, both are really good. It's also a fun place to order a cocktail or enjoy a glass of wine while people watching and enjoying the atmosphere in these bustling spots.
Au Pois Gourmand – It's a little further out of town but this old mansion house on the banks of the Garonne is luxury dining at an affordable price point. For the best deal reserve a spot during lunch hours and try out their menu of the day. Choose from a selection of seasonal dishes and add two glasses of wine recommended by the sommelier to make it extra special. They're cautious when it comes to gluten free and will accommodate every dish to suit. I highly recommend visiting at least once during your time in Toulouse.
L'Entrecôte – The concept here is pretty simple, the only item on the menu is steak and fries. But let me tell you they do it so well! You're served up a salad to start which is followed by thinly sliced steak in herby garlic butter with endless fries, drool. If you somehow have room for dessert the gluten free are listed, and they have quite a large selection. You can't make reservations but it's popular and queues form quickly before opening and during. The trick is to arrive for the first sitting at 7 pm or wait until the second after 8 pm to avoid waiting too long.
Meet the Meat – As the name suggests this restaurant serves a variety of meats such as steak, duck and salmon. Their menu is fairly simple, but their dishes are classics and always taste amazing. Their signature dauphinoise potatoes are sadly off-limits as they're not gluten free but you can order their fries. It's one of my go-to restaurants in Toulouse and I've taken almost every visitor to eat here.
La Sandia is a Mexican restaurant in the Saint Aubin area. It's a friendly place and worth a visit if you have a hankering for some Mexican food. However, I recommend making some reservations as it's quite small inside and they only open for dinner. The staff are great at explaining the menu and all of the gluten free options available. I've also heard Mexcal offer up amazing gluten free Mexican cuisine too, but I've not had the pleasure of trying it out yet in Toulouse.
Pépite is a small no fuss style bistro located across the river on the left bank (rive gauche). Everything from the food, wine, décor and ambience in this restaurant was a treat. The chef and staff are also aware of allergens and made some modifications to the dinner menu to suit. An absolute pleasure.
Bistro des Carmes – This lively local bistro is typically French from the food to the décor, I love it. It's definitely very cosy and compact inside but they also have outdoor seating. The portions are massive and two people could easily share a salad and a main course and both leave very full. The café across the street, Bar du Matin, is also a perfect spot to grab a coffee, wine or pastis and watch the world go by.
La Braisiere – If you're a meat-lover this rustic restaurant is a dream. The meats are prepared on an open charcoal grill and cooked to perfection. They've also got an extensive wine list to choose from and when combined with the overall character of the restaurant it makes for a perfect evening. It's worth reserving a table on their website particularly if you'd like to head there for dinner as it does get busy. I'd say this is one of the pricier options on this gluten free guide.
Restaurant opening times are firmly set through much of France so planning to eat around these times is crucial. Lunch is typically served between 12 noon and 2.30 pm and dinner from 7.30 pm to around 10 pm.
Gluten Free Cafés, Cakes & Patisseries
Perlette – Quite possibly some of the prettiest cakes you'll ever see. They're well known in Toulouse for their beautifully crafted cakes, so much so there are three locations in the historical centre. One of their signature cakes the 'Miss Perlette' is gluten free and always available on the menu. It's like a mini raspberry pavlova and it's divine. Their menu also changes with the seasons and they offer seasonal surprises that are sometimes gluten free, so it's worth asking a member of staff as they're not always labelled.
Salon Cacao'T – This chocolate shop and tearoom is a Toulouse delight! Look out for the green circle next to each item on display, this lets you know it's gluten free. They offer food too, but I haven't tried them out yet, just been living for their delicious cakes and coffee.
Le Salon d'Eugénie – If you're looking for a classic French tearoom this is your place. The portion sizes are huge, it's like going to your Grandmas house, and they also taste delicious. Typically, they have a gluten free cookie and a seasonal cake option. I've never been disappointed here and the service is always good with super friendly staff.
Sandyan Pâtisserie – Owned by Michelin star chef Yannick Delpech these picture-perfect cakes look and taste incredible. Their goods are displayed in glass cabinets, and it'll be hard to choose just one! But a favourite of mine is any of the les larmes (de joie), you can thank me later. They also do great iced lattes which can sometimes be a little hard to find in Toulouse for some reason.
Le Moderni'thé – If you find yourself visiting Toulouse over the weekend these guys do a fabulous gluten free brunch. However, book ahead and reserve a spot as it can get packed out. During the week grab a coffee and some cake, their banoffee cheesecake is the best.
Criollo Chocolatier – If you're a chocolate lover I promise you will not regret visiting this tearoom. I 100% recommend you try their hot chocolate, it's absolutely incredible. It also comes with your choice of chocolate on the side which you pick from the chocolate menu. The staff will advise which are gluten free. Their tearoom is located at 2 Place Saint-Étienne next to the Toulouse cathedral (see map below). They also have a store located by the Marché Victor Hugo. Either one is a MUST visit while you're in Toulouse and looking for a gluten free treat.
Ice Cream & Sorbet
Bello Angeli – This artisan chocolatier make their own ice cream flavours and they also sell gluten free cones, hooray! They don't have a huge selection of flavours but each one I've tried has been worth every calorie. This is my number one recommendation for your gluten free ice cream fix while you're in Toulouse. Also how adorable are their Toulouse themed pots?
Ô Sorbet d'amour – With over 100 ice cream and sorbet flavours to choose from this popular place is a crowd-pleaser. The pistachio is always a favourite of mine, and the gluten free options are visible on the menu. But they have a pop-up store at Toulouse Blagnac airport in the departure lounge if you miss them while in the city.
Amorino Gelato – This chain is now insta famous for producing those rose flower gelatos with a macaron in the middle. It gets busy during the summer but studying the allergen menu on the entry door while you wait is a perfect use of time. If you miss them in Toulouse don't worry, this chain can be found all over the world.
Food Tours – Gluten Free Options
If you're looking to do a food tour, I can't recommend a Taste of Toulouse enough. These English-speaking tours provide a great snapshot into the local food scene. I did the Victor Hugo Market Tour (the ultimate food hub) and learned how to navigate my way around like a local while eating some delicious regional food and wine. As always ensure you mention gluten free requirements at the time of booking. However, there is also an option to do a wine bar tour with the same company.
Where are these Gluten Free Places in Toulouse?
This handy map highlights where to find all of the places mentioned in this guide, plus a few extras to discover.
Thanks for reading, I hope this has been a useful guide to eating gluten free Toulouse. If you find any more places that you'd recommend, or should be on this list, just let me know in the comments below or find me on Instagram.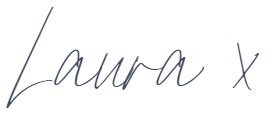 If you enjoyed reading, don't forget to save and share for your next trip!
---
Booking a trip to Toulouse? Check out my 7 Real Life Fairy-tale villages in the South of France to continue planning the perfect break in the region.